Rooftop solar is a great way to build home equity.
Think it's too expensive?
Think again. According to one Zillow study adding rooftop solar can add upwards of $41,000 to your home's resale value. In addition to the 10s of thousands of dollars, you can save on electricity costs over a 20 year period.
Further in that same study, homes with rooftop solar sell on average 4.1 percent higher—nationwide—than those without it. With the peak being 5.4 percent higher in New York City.
Investing in rooftop solar will build home equity for you and your family. With the numerous other benefits like burning fewer fossil fuels and fewer carbon emissions in our atmosphere.
Building home equity with rooftop solar has never been easier.
In that same study, it pointed out nearly 80 percent of homebuyers say factors like "energy-efficient features are important."
So why not make the investment? You can save thousands of dollars on your electricity bills, and when it's time to sell the house, make some extra money for your family.
Most importantly, you'll be investing to secure a carbon-neutral energy grid for future generations. Get a free roof check today and find out if you're a good fit for rooftop solar.
In addition to the Zillow study, another study by Berkeley Lab found that adding rooftop solar can add an average of $15,000 nationwide. Whether you choose to believe Zillow or the Berkeley Lab study, going solar is a good deal for you and your family.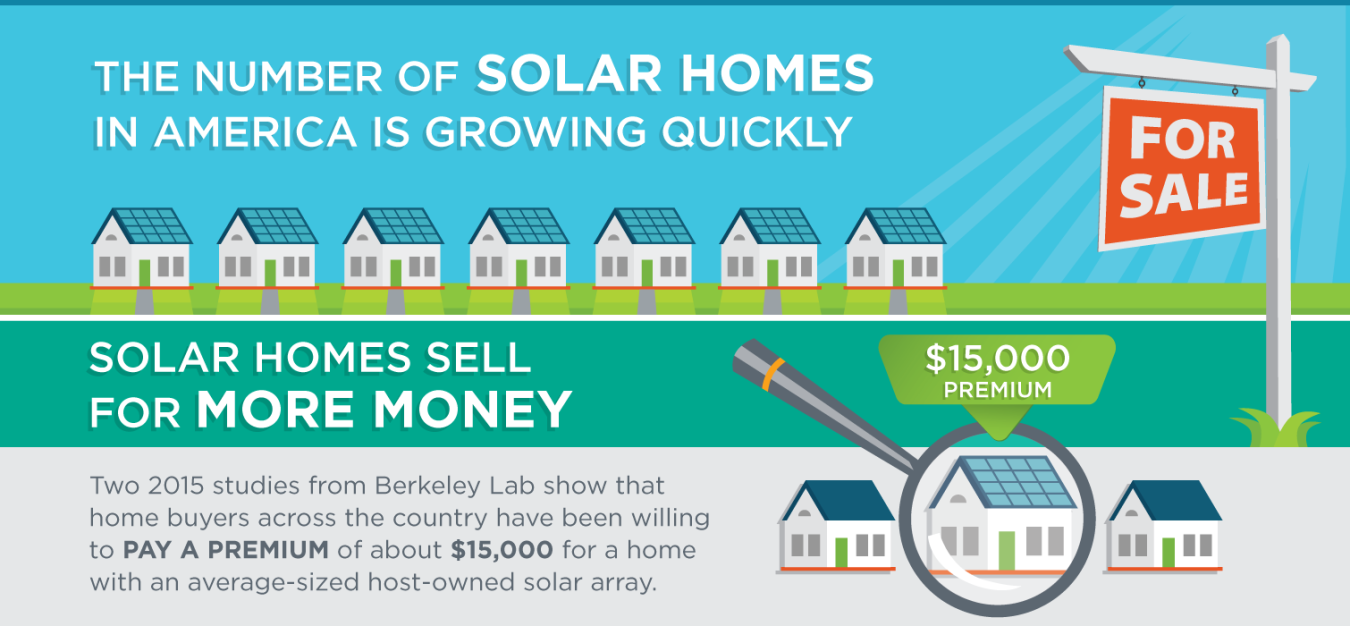 Either way, people are more than willing to pay a premium for your home when you add solar to your roof.
Simply put, homes with solar panels sell for more money, and that's the bottom line. Just as if you remodeled the basement or the kitchen.
Solar is a financially savvy home improvement project that adds more money for you and your family later down the road.
While yes—the main benefit of solar really is less reliance on dirty energy—taking steps to remove fossil fuels either by switching to community solar or installing rooftop solar benefits everyone.
So why not make the commitment, and get in touch with us? We'll be happy to go through your options with you.