Maxed Out Solar is all about maxed out value
We make climate solutions easy and affordable.
Earth is rapidly warming. Inflation is rising.
Our climate is changing, and along with it, the US power grid.
Understandably, you may be concerned about how you'll keep paying your energy bills each year.
That's where we come in.
Our solutions save you money.
Your choice to switch saves the planet.
That's how we can team up and beat climate change. Pretty awesome, right?
We put people and the planet first
Switching to solar should be a common-sense decision. But, to earn your business, we must put you first in everything we do.
Rather than paying more money for dirty energy, we want to help you save money by switching to solar. We can celebrate the wins together.
It's that easy. To do this, we turn our customers into advocates with our rooftop solar referral program.

When you refer a friend, we'll pay you $1,000 if they choose to install rooftop solar.
By signing up for community solar, renters can save money too.
Maxed Out Solar is all about making easy and affordable climate solutions accessible to everyone.
When we include people, we win.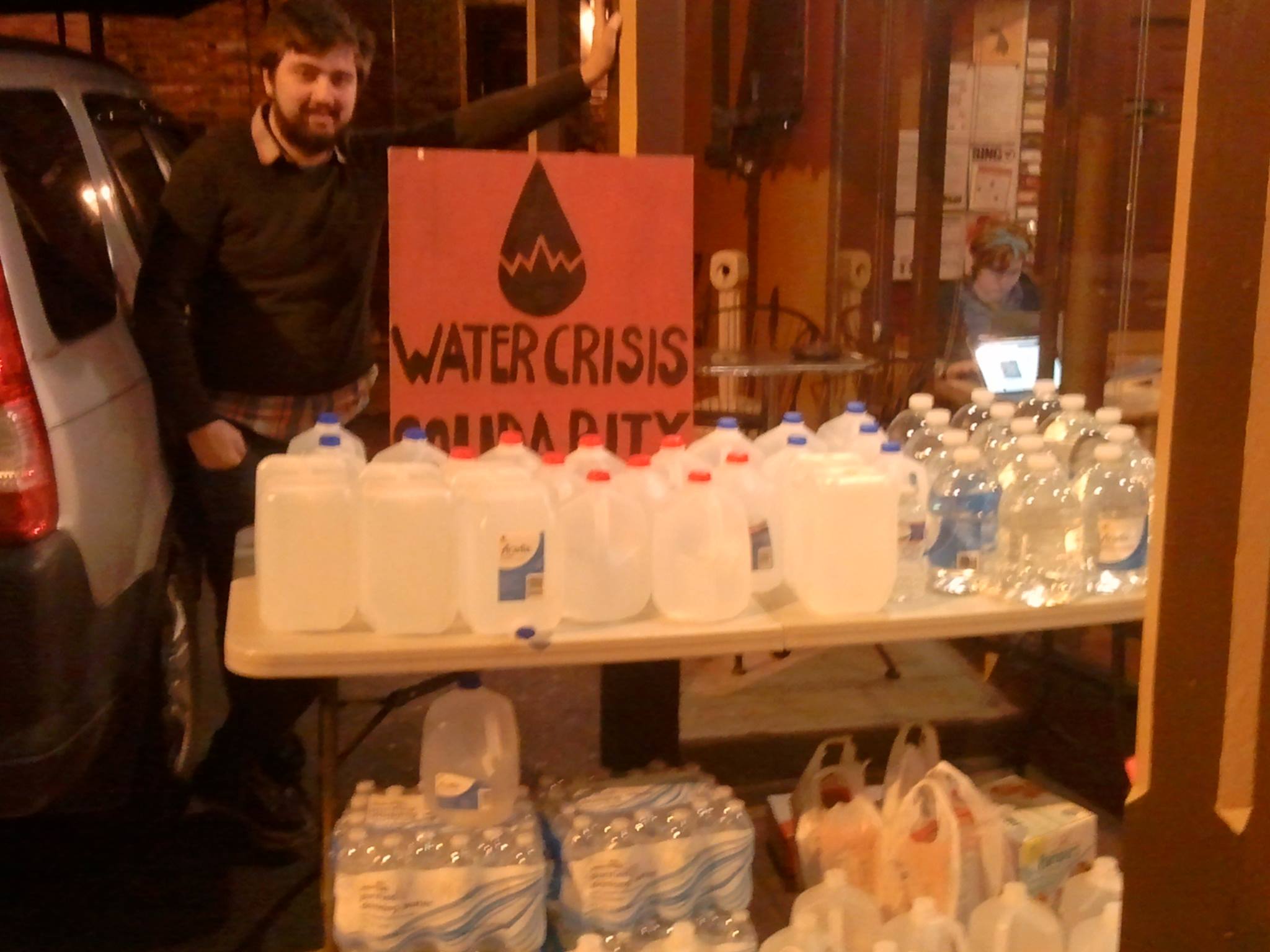 Solar is only part of what we do
Protecting the environment is what Maxed Out Solar is all about. We do this in many ways.
For example, in 2014, the Elk River chemical spill occurred.
This event threatened the water supply for hundreds of thousands of people. So, we didn't wait. Instead, we took action, gathered donations, and helped facilitate delivery logistics.
At our core, that's who we are. Community power is the cornerstone of our solar solutions strategy.

Naturally, you want to team up with people and organizations that care about you and your community.
Employee ownership: central to our values
"Who is in charge?"
Great question. We are in charge of ourselves, not each other.
Why wait to be told what to do by a boss? We have to take action ourselves.
Dylan's area of expertise is graphic design, coding, and development.
In addition, Max's strengths lie in storytelling and solutions selling.
We work well together. Certainly, we'll work well together with you, too.
Easy Solar solutions: UtilityAdvisor and Powur PBC
UtilityAdvisor is a community solar solutions company, making switching to a community solar farm an easy decision for renters.

Also, Powur is a public benefit corporation that provides rooftop solar solutions for homeowners.
Therefore, as an independent solar dealership, we design personalized climate change solutions for your needs. No matter what your budget may be, we can save you money. Guaranteed.
Honesty, Accessibility, and Cooperation are our solar company's core values
Lastly, we deal fair and square and give more than we take.
By making solar solutions easy and accessible, we can team up and beat the climate crisis together.
No matter what, if you live in a state we operate in, we can help you find the best possible solar solution for your home energy needs.
Ultimately, we help you lower your bills and save the planet.